Home | Photographs | Videos | Ashes | Memorial Book | Obituary | Letter | Updates | Contact
Memorial Book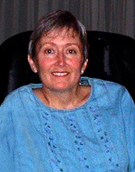 Add your memories or condolences.
View messages.

This memorial book is a timeless reminder of the effect that Sandra had on so many of our lives. Please read it and, if you wish, leave your memories of Sandra here for others to read.

So far people in Australia, England, Iceland, Ireland, Netherlands, Scotland, South Africa, United States, and Zambia, have left messages. In Canada people in Alberta, British Columbia, New Brunswick, Nova Scotia, and Ontario have posted. I thank all of you who have taken the time to add your words.




---
The posting facility has been removed. If you would like to post a tribute to Sandra, memories, or anything else, please do contact me with the text of your message and I will add it here on your behalf.
---


On the third anniverary of Sandra's passing, Craig asked me to be part of the continued quest to release some of her ashes. This time Sandra revisited Sudden Valley, Washington. Although Craig and I both became lost briefly, we did manage to find an ideal location to disperse more of Sandra's remains. I was honoured to be the one Craig chose to be part of this simple but memorable event. Indeed, what a beatiful spot this isolated stretch of beach was. I like to think we were guided here as opposed to finding the location accidentally.

Sandra, I love you, Craig loves you and everyone that became part of your life loved you.


John MacDonald


Surrey, B.C. Canada
Sunday, February 19, 2006 at 16:27:28 (PST)
---
Dear Craig
I can't begin to tell you how moved I was by your tribute to Sandra. The usual 'nonsense' that it is better to have loved and lost than never loved is really just that ... nonsense. I send you my love and best wishes today and especially for the future .... I wish I could take credit for the following verse, however I found it in a book when I was looking for appropriate words to use when my brother was killed. I hope you will agree with the sentiment as much as I did.

Memories are a treasure
Time cannot take away .....
So may you be surrounded
By happy ones today .....
May all the love and tenderness
Of golden years well spent
Come back today and fill your heart
With beauty and content

Thank you for sharing your wonderful memories on this site.

June Ross



June Ross


Richards Bay, KZN South Africa
Tuesday, November 15, 2005 at 22:23:56 (PST)
---
Sandra....

We were supposed to end up living together as little old ladies.. you make the tea.. I make the scones..

you are still with me.. keep the kettle filled..

love you.. Marie..xx


Marie


Pitt Meadows BC Canada
Thursday, June 10, 2004 at 22:31:41 (PDT)
---
I can't believe it's been a year already Schweetie. I still miss you.


Craig


Richmond BC Canada
Wednesday, February 16, 2004 at 14:25:32 (PST)
---
Dear Craig,
I have run across this site while trying to locate relatives by the name of Loughlean, and although I did not know Sandra, I know the feeling of loss, and pray for you, although we have never met.

Katrina Loughlean,
Box 70, Innisfree, Alberta Canada TOB 2GO
Telephone: 1-780-658-2208


Katrina Loughlean


Innisfree AB Canada
Tuesday, January 13, 2004 at 22:04:53 (PST)
---
Another month has past and your memory remains as fresh in my mind as your wonderful smile. Life is going on...but there is something missing, that something will never come our way again during this semester, but we may meet again in one form or another.



John


Surrey BC Canada
Monday, April 07, 2003 at 18:28:36 (PDT)
---
"Where there is love there is life."
Mahatma Gandhi

Craig,
You are still in our thoughts and we take comfort in knowing that Sandra will live on in your heart, mind and soul because of this amazing thing we call love.


Mark Dantu & Claire Alexander


Sydney NSW Australia
Thursday, March 13, 2003 at 06:52:15 (PST)
---
Craig

Having just arrived back in the United Kingdom from our travels from Saudi and checking the GNR, we were sorry to hear of your sad loss, please accept our condolences.

regards
Fiona and Graham


Graham and Fiona Wall


Newport Wales United Kingdom
Monday, March 03, 2003 at 03:23:11 (PST)
---
My condolences to you Craig and to both your families on your sad loss. Having lost someone close, I do know what that feeling of emptiness is like and can assure you that the memories you have will sustain you through your time of mourning.

My prayers are with you
Love and best wishes
Barbara


Barbara (McLoughlin)Torrance


Chester England
Thursday, February 27, 2003 at 08:37:35 (PST)
---
Craig,
Kathy and I had the privilege of meeting Sandra in 2001, and we still remember that evening fondly - not for what was said, but for the warm atmosphere the two of you created - you made us feel very special. So I was shocked to read on the GNR tonight of Sandra's recent passing, and know this is a huge loss for you. Be kind to yourself and put major decisions aside for a long while. With heartfelt sympathy,
Alan & Kathy Chattaway



Alan Chattaway


Surrey BC Canada
Wednesday, February 26, 2003 at 02:27:10 (PST)
---
Our thoughts are with you Craig and all your family.


Peter and Orla Cornelius


Navan Ireland
Tuesday, February 25, 2003 at 15:32:20 (PST)
---
Craig,
I am truley sorry for your loss. My thoughts are with you and both of your families. Remember to keep her memory close, she will be with you forever...in heart and soul. Take care of yourself.
With Deepest Sympathy,
Sonia


Sonia Thandi


Richmond BC Canada
Tuesday, February 25, 2003 at 09:15:51 (PST)
---
We had so many good times together....sunning in Barbados, shopping in Montreal, eating chocolate and drinking tea. Yes, Sandra will be missed greatly by our family. I remember the way her face would light up when my children would enter the room she was in. What a good friend. Thank you Sandra for all the memories, and thank you Craig for taking such good care of her.
Fort St John Airport was not the same after she left, but I sure enjoyed the many shifts we worked together.
My love and condolences are with you and the rest of the family.

Connie, Randy, Warren and Heather Haugan


Connie Haugan


Fort St John BC
Monday, February 24, 2003 at 06:20:34 (PST)
---
dear craig,
the christmas photo of sandra looks so lovely. although sandra and i had not seen each other in 2-3 years, we kept in touch by phone. i enjoyed our conversations and we always had a good laugh. i was shocked to hear of sandra's diagnosis, it was hard to believe. i met sandra about 9 yrs. ago i think. we shared alot of sorrows at that time and continued to support each other and a group of us would get together for oscar night and some other occasions for dinner and great sillyness. we always howled with laughter about the absurdities in life. i work in nursing now and was schuduled for a saturday shift, therefore was unable to attend the funeral, nevertheless my thoughts we with sandra and i did forward your email updates to another friend/aquaintance of sandra's.
it looks as if she left with love and support at her side.
i am so sorry for your loss and for sandra's untimely death(it seems).
bye for now, sandra...love sara



sara jackson


vancouver
Monday, February 24, 2003 at 01:51:14 (PST)
---
Craig and Family
So saddened to hear of Sandy's illness.
I worked with her in Fort St John for a short time
Sandy always seemed so focused and determined..a nice lady.
Condolences to family and friends.


SANDI AN RALPH LIEDTKE


Fort St John B.C
Sunday, February 23, 2003 at 08:49:06 (PST)
---
Dear Craig,

So sorry to hear of your sad loss. Our thoughts and prayers are with you. God bless

Brian and Chris Winton


Brian and Chris Winton


Crawley England
Sunday, February 23, 2003 at 08:05:43 (PST)
---
Well I am going to be greedy and make two comments. One you have already read. The other being my wish to add the following few comments and observations:

I so enjoyed (even though it was an affair I would rather not be attending) the gathering to celebrate the life of Sandra. The chapel was beautiful presenting both it's ambience and the myriad of appropriate selections placed there and at the Gateway (by Sandra's family and freinds) to help us all remember the essence of someone who will never be forgotten.
Although I have been fortunate in being able to state, that this was only the second, lifes remembrance (funeral service) I have attended, it stuck hard (perhaps that is part of the purpose). With that understood one can accept my ignorance perhaps of not knowing what the "normal" series of events would entail. I sat in a corner of a pew and wept my silent farewell. The music, the flowers (I loved the Birds of Paradise), the words spoken and the mien of the chapel, together reminded me of how much Sandra was appreciated and loved by all those whose life she touched.

My only regret, and it is solely a selfish one, is that I wish I had taken more time to get to know the very special woman known as Sandra Davison. I must endeavour to overcome this flaw in my personality in the future, for people are truly what matter in this world. This Sandra is still teaching me, I hope I can be an adequate student.

Love you Sandy

John



John MacDonald


Surrey BC Canada
Sunday, February 23, 2003 at 06:56:37 (PST)
---
Dear Craig and all who knew Sandra

So sorry to hear of your very sad loss.

My thoughts are with you and I hope that the time that it takes to dampen the pain you are feeling right now passes swifly.

Love and a big cyber hug from
Moira


Moira Fenwick


Dorking Surrey UK
Sunday, February 23, 2003 at 04:30:27 (PST)
---
Craig and Family

Our deepest sympathy to you all. Our thoughts are with you at this very sad time. God Bless you.

Take care of yourselves

Chris and Ada


Chris and Ada Cantrell


Hastings England
Sunday, February 23, 2003 at 03:44:39 (PST)
---
Sandra, my Dearest of Friends,
The lilacs will bloom, I'll be on the porch and I'll be waiting. Love,Kathy

Dear Craig,
Thank you.
Love, Kathy


Kathy Huska


Salmon Arm B.C. Canada
Saturday, February 22, 2003 at 10:05:43 (PST)
---
I worked with Sandra at CAIL in Vancouver,now living in New
Brunswick.....my condolences


janet westbury


saint john nb canada
Saturday, February 22, 2003 at 10:00:23 (PST)
---
There are no words to express how sad I am at your passing Sandra. Although we didn't spend much time together I feel you were a kindred spirit. I enjoyed our conversations and I will truely miss you. Adieu, until we meet again. Craig, Sandra was a wonderful person and I'm sorry for your loss. I will be unable to attend the memorial today as I am ill but I will be there in spirit.
Lots of love, Christine.


Christine MacDonald


Surrey BC Canada
Saturday, February 22, 2003 at 09:17:57 (PST)
---
Our thoughts are with you.


Chris and Lisa Swart


Kitwe Copperbelt Zambia
Saturday, February 22, 2003 at 07:53:17 (PST)
---
Craig,

I was so sorry to hear of Sandra's passing. My deepest sympathy to you, your family and Sandra's family.

Although I knew Sandra for a short period, she was one of the most genuine people I ever had the pleasure of meeting.

She will be terribly missed by everyone.

I know this is a very difficult time for you, so please stay strong and find solace in all of the good times that the two of you had together over the years.

My prayers are with you.

Sheila


Sheila Low


Surrey BC
Friday, February 21, 2003 at 21:00:34 (PST)
---
I looked up this poem by Colleen Hitchcock and thought it appropriate:

And if I go, while you're still here...Know that I still live on, vibrating to a different measure behind a thin veil you cannot see through....You will not see me, so you must have faith.

I wait the time when we can soar together again, both aware of each other....Until then, live your life to the fullest. And when you need me, just whisper my name in your heart......I will be there.


[John] I had numerous discussions with Sandra about life and it's meaning (or our interpretation of such) and although neither of us came to any specified conclusion, one thing is certain. If we think of Sandra, she will indeed be there with us, for our memories keep her close to us always.

With much Love John


John MacDonald


Surrey BC Canada
Friday, February 21, 2003 at 17:07:30 (PST)
---
Although I've only known Sandra for a short period of time, she has always demonstrated concern for other people.
She had spirit and determination, and I shall miss her. Please accept my sincere condolences.
Pat Burtnick


Pat Burtnick


Ladner BC Canada
Friday, February 21, 2003 at 09:14:41 (PST)
---
I met Sandra in May 1997 when I got hired at Canadian Air Cargo. It took some time to get acquainted, as being a new, young employee didn't always garner attention from the sometimes feared "senior" agents. Luckily, through our love of film, dark humour and all things chocolate, we eventually hit it off.

My first memories of Sandra are of the pile of newspapers she would have beside her computer at the front counter at Cargo, some issues going back months. I used to chuckle and ask her why she still had them, and she would look at me and simply say "because there's some good articles I still want to read." I quickly learned she was extremely well-read and one of the smartest people I had ever met. I must admit I would feel intimated at times when we spoke, as her vocabulary and knowledge impressed me so, and being in my early twenties, self-conscious of my lack of experience. Her "$0.50 words" would sometimes have me wishing I had a thesaurus on me, then throw Craig into the conversation, and I was screwed! Those were my own insecurities at play, of course, as Sandra never made me feel inept. She would gladly listen to me ramble on about my travel experiences or boyfriend problems, always wide-eyed and laughing. Even during her illness, she let me vent after a bad day during our telephone conversations, never letting me apologize for complaining about my petty problems when she was going through a horrible time. She was truly brave and selfless. Although our friendship was brief and only got stronger, sadly, during her illness, I learned a lot about her and some of the adventures and tough times she had experienced during her life.

She has given me wonderful encouragement and kind words that I will always treasure and recall when I need a boost. I hope to make her proud one day by finally going to that dreaded audition we always talked about. In the meantime, I will forever honour her memory by attending the Vancouver Film Festival and viewing foreign films and documentaries at the Ridge Theatre in Vancouver, where we often went. It will not be the same without Sandra sitting beside me, but I hope she will be enjoying the film with me wherever she may be.

Lillian, Gary and Mike: You had a unique Daughter and Sister who possessed countless wonderful qualities and was liked by many people, as you can see. I feel for you during this difficult period and am happy you have each other there for support. I am close by if you need anything.

Craig: Although you may not have been my favourite cargo courier and your ability to get Business Class on Stand-By tickets angers me to no end :), I am glad that Sandra had someone to share the last years of her life with. She seemed happy to have found someone, and I admire your strength and nurturing during those difficult times.

I'm thankful I met you, Sandra.

Love, Nancy.





Nancy Matos


Richmond B.C. Canada
Friday, February 21, 2003 at 02:37:16 (PST)
---
Craig,
Our most heartfelt and deepest condolences to you and your families on the loss of Sandra. We both had the pleasure of working with her at Canadian Cargo in Vancouver. She will be missed.


Sandi and Joe Braico


Surrey BC Canada
Friday, February 21, 2003 at 00:06:37 (PST)
---
I will always remember Sandra's warmth and her radiant smile. Gone from us much too soon. So sorry Craig.

Love,
Mum


Carol Hartnett


Surrey BC Canada
Thursday, February 20, 2003 at 23:59:33 (PST)
---

My thoughts are with you. At the moment I'm in remission from the same illness. Deep love, Mike


Mike Wilson


Dawlish UK
Thursday, February 20, 2003 at 23:11:52 (PST)
---
Craig and family,
Our thoughts are with you.


Debs & Graham Nelson


bath uk
Thursday, February 20, 2003 at 21:49:21 (PST)
---
Craig,
I know that this must be a very difficult time for you and your families.My thoughts and sympathy are with you.

Sandra, rest in peace.
Sincerely,
Biljana Topic


Biljana Topic


Burnaby BC Canada
Thursday, February 20, 2003 at 18:46:39 (PST)
---
Sympathies go to immediate family. Sandra had a keen wit and warmth that will always be remembered.

YXJ 79-86


Geoff Brewster


Mahone Bay Nova Scotia
Thursday, February 20, 2003 at 15:23:30 (PST)
---
How are you coping Craig? All these lovely messages, from so many must comfort you and add to your tremendous pride in one who was loved so dearly.




Sue Forde


Midleton, Co. Cork Ireland
Thursday, February 20, 2003 at 11:44:43 (PST)
---
Craig

Our most sincere and deepest condolences on the loss of Sandra. Our love and prayers are with you and your families at this very sad time.

"Her Journey has just began, free of pain
and suffering"
God Bless


Geoff & Norma Gogle


Summerland BC Canada
Thursday, February 20, 2003 at 11:25:21 (PST)
---
Craig

I never had the pleasure of meeting either you or your wife but despite that I would still like to offer my condolences on your sad loss.


Bob Smith


Derby UK
Thursday, February 20, 2003 at 11:01:50 (PST)
---
In my first year in YVR, Sandra introduced me to BRISK Sunday morning walks around the seawall at Stanley Park, hikes up to Lake Garibaldi, the 'beet side salad' at the Naam and the joy of standby travel. One of my favourite trips was our four-day jaunt to Washington, D.C., where we spent all four days at the various museums of the Smithsonian. Following her curious example, I purchased a notebook and filled dozens of pages with facts and obscure information as we wandered. Although I've never had occasion to return to those notes, the habit has stuck with me; her enthusiastic determination about such things always inspired me.

I will miss Sandra's keen curiousity about the world around her; she had a way of appreciating the joy and irony in so many things that normally went unnoticed by the rest of us. I will also miss her generous spirit, kind heart, terrific sense of humour and her wicked vocabulary! I will miss her dearly and never forget the fun and friendship that she brought to my life.


Vicki Crites


Vancouver
Thursday, February 20, 2003 at 09:27:11 (PST)
---
My sincere condolences


Gerry Loughlean


Richmond BC Canada
Thursday, February 20, 2003 at 08:48:51 (PST)
---
Heartfelt condolences to Craig and your families. One of the good, and sometimes bad things about our site, is that strangers can observe, rejoice, or sadly sympathise with events that gradually unfold, and that touch the heart.

Sincere good wishes.

Jack Galaun


Jack Galaun


London England
Wednesday, February 19, 2003 at 23:57:45 (PST)
---
Craig, family members and friends,

From operations to toga parties, our gang in Fort St. John always knew how to have a good time. And Sandra was always part of the fun.
I had the good fortune of working with Sandra in Fort St. John for about eight years and am saddened by her passing.
Time goes by so quickly and we tend to forget those who made our lives just a little more memorable. Thanks Sandra!

Craig, our prayers are with you, your family and friends.



Chris & Trish Arbique


Calgary AB Canada
Wednesday, February 19, 2003 at 22:00:48 (PST)
---
I was blessed with befriending Sandra around July of 1990.

Firstly, Sandra loved Ichiban noodles back in the airline days and she ate that for lunch almost everyday. I had never even heard of these noodles.
Second, we used to go to Calgary's lunch box theatre. This was a play put on during lunch hours and you could go and brown bag it.
We had fun exploring different restaurants in the city we even saw a flasher.

I will miss Sandra as I'm sure all of her friend's will.


Jacqui Gillespie


Courtenay BC Canada
Wednesday, February 19, 2003 at 17:33:24 (PST)
---
Who would have known that a chance meeting nearly 20 years ago would have resulted in a friendship so strong that it will last until the day I leave this life. Sandra, all I can say is "thank-you". My life if forever richer because of you. I love you and will miss you.
Craig Fell (a.k.a 'el pianissimo')


Craig Fell


Calgary AB Canada
Wednesday, February 19, 2003 at 17:27:20 (PST)
---
Dear Craig,
Please accept our sincere condolences on the loss of Sandra, thinking of you at this time.


Tryg & Jeanette Sjothun


Blaine WA USA
Wednesday, February 19, 2003 at 17:22:13 (PST)
---
I first met Sandra in the early 80's. I was flying for CP Air and she was a brand new agent in Fort St. John. I spent a lot of time flying through and overnighting there. Sandra was always full of fun and really enjoyed her job. As I got to know her better I discovered she had a love of children and she offered to come to Vancouver and look after our three. The kids loved it when she came and her
brother Michael always came over and played with them too.
They thought he was great too. She was such a special person and all of us will miss her.


Gord Cooling


West Vancouver BC Canada
Wednesday, February 19, 2003 at 16:14:16 (PST)
---
Craig and family

Deepest sympathy on your sad loss, our thoughts are with you and all the family.

Denise & Bernie Horton


Denise Horton


Perth WA Australia
Wednesday, February 19, 2003 at 16:03:22 (PST)
---
I had the honor of meeting Sandra in Calgary during her one year transfer there with Canadian Airlines. The airlines had promised her that she would be able to settle in Calgary without worrying about any futher transfers. A year later she was moved to Vancouver. At the time, I was terribly disappointed. I flew out on a few occasions. One very memorable was our trip to Whistler. It was mine and Sandra's first time there. She had always wanted to go, but was too nervous to drive the highway there. We had a wonderful day. Sandra was a marvelously intelligent and interesting person. She experienced some very tough things over the years, but she never let it drag her down. She always encouraged and it was a joy to be with her. As much as I missed out on getting to know her better because of the move, she was someone that I always felt at home with and welcomed by. You just picked up right where you left off with her. Ultimately, I'm glad she was transferred on to Vancouver, otherwise she never would have met you Craig. I can remember the telephone call where she began to tell me of your meeting, and the rest is history. She loved you dearly and it is obvious how much it was reciprocated. You both have a strong sense of committment to those you love and for that we are thankful. To you Craig, to Lillian, Mike and Gary, I have to say how sorry I am that we have all had to let her go. Your pain must be so intense at times, and then there is the numbness. I'm crying with you, but I know I can't even begin to understand. May God bless you and keep you and make His face to shine upon you and give you His precious peace.

Love Lynda, Mike, Sydney, and Griffin.


Lynda Victor


Salmon Arm B.C. Canada
Wednesday, February 19, 2003 at 15:36:28 (PST)
---
Craig,

My heartfelt condolences to you and your family on the loss of Sandra.

As you know, it was four weeks today that Marlene died. Like Sandra, she fought a gallant fight against cancer.

I appreciate the pain that you must feel, yet I am comforted by the love and care that so many have given me and know that you too will find love and comfort from friends and family.

You are in my prayers and thoughts as we both start our new journey with our hearts filled with many wonderful memories of the lights of our lives.

Craig, although we have only met on the GNR, be assured that I walk beside you, and should you find that you may stumble along the road that I am always here to share your burden. Should you ever plan on coming to Ottawa, my home is yours.

Be strong.

Ken



Ken Miller


Ottawa Ont Canada
Wednesday, February 19, 2003 at 15:17:40 (PST)
---
Craig,
sorry to hear of your loss. We are all thinking of you at this sad time.

Mark, Lizzie, Ryan & Georgia.


Mark Powell


Taunton UK
Wednesday, February 19, 2003 at 14:09:26 (PST)
---
Dear Craig, Please accept our sincere condolences on the passing of Sandra.
Thinking of you at this time...

Otto and Jill Masterton


Jill Aplin


Joburg RSA
Wednesday, February 19, 2003 at 11:35:12 (PST)
---
Craig and Family Members:

My Sincere Condolences on your very sad loss..
"God put his arms around Sandra and took her to her Rest"
May you all take comfort knowing that and treasure your
memories of Sandra.
God Bless
from
June.


June Bohl


Los Angeles CA USA
Wednesday, February 19, 2003 at 08:47:06 (PST)
---
Sandra,

Although we only ever exchanged a few emails, I could read from them, and from what Craig had told me, that you are a very special person. I am only sorry that I never got to meet you as your planned trip to this part of the world last year was not to be. I can only promise that we will do our best to help Craig through this difficult time.


Craig,

Phoning you on Monday evening was one of the hardest things I have ever had to do. I felt your pain; I felt your sadness.

Whilst Sandra has gone from your side, she is still with you and her memory will live in your heart forever.

Remember always that your friends are walking along this difficult path with you; holding your hand; ready to prop you up when you need it; just wishing that there was more that they could do to help. But eventually, the sun will shine again.


Lillian and Mike,

My deepest sympathy to you on the passing of a daughter and sister. My thoughts are with you at this very difficult time.


Heather Chalcraft


Lusaka Zambia
Wednesday, February 19, 2003 at 07:47:55 (PST)
---
Heartfelt condolences to you and Sandra's family. My thoughts are with you at this sad time.

Carole


Carole Evans


Doncaster U K
Wednesday, February 19, 2003 at 05:22:57 (PST)
---
Craig and your families

Please accept my sincere condolences for the passing away of Sandra, learned from reading the GNR. Such a loss is always so hard to come to terms with and I hope you will gain tremendous comfort from those around you at this time.

Please accept a hug from me - you are not alone.

Kris



Kris Massie


Horsham West Sussex England
Wednesday, February 19, 2003 at 04:57:06 (PST)
---
Dear Craig

Both Trish and I were very saddened to learn of your loss of your precious Sandra a few days ago.

I recall back in May last year when Sandy rang me to let me know you had managed to get on a flight from Toronto and were on your way to Manchester so I could meet you on time at the airport. She told me how you had managed to get yourself an upgraded seat on the plane, called you some rotten name and laughed her head off.

She also asked that we should look after you and make sure you had a good time whilst you were over for the Wallasey bash and of her concern for you and that you should enjoy life come what may.

So although Sandra has now gone, please remember her words, for her sake.

Hamba gashle my friend, and make sure it s her laughter that we all will remember the most.


Trish & Arthur




Arthur & Trish Steevens


Stockport England
Wednesday, February 19, 2003 at 03:39:55 (PST)
---
Craig

As always words fail me at times like these.

You are in our thoughts.

Hartley & Sue Heaton


Hartley Heaton


Wokingham England
Wednesday, February 19, 2003 at 02:54:43 (PST)
---
May it help to know that others are thinking of you with deepest sympathy and heartfelt understanding during this time.

May Memories Comfort You.

Janette Anderson
Perth Western Australia


Janette Anderson


Perth W Australia
Wednesday, February 19, 2003 at 01:12:33 (PST)
---
My dear Craig,

What a sad world this is when we lose our loved ones so young. When you were last here I remember her as so happy, especially when she was recounting with you, the night drive in Pilansberg when you were that close to a pride of lions,
She will be especially remembered by my family as she passed away on my birthday and we will remember her with love.

I leave you with these words - from Sandra -

I have only slipped away into the next room.
I am I.....and you are you...
Whatever we were to each other, that we are still.
Call me by my old familiar name, speak to me in the easy way which you always used.
Put no difference into your tone, wear no forced air of solemnity or sorrow. Laugh as we always laughed at the little jokes we enjoyed together.
Play, smile, think of me and pray for me.
Let my name be ever the household word that it always was.
Let it be soken without effort, without the ghost of a shadow on it.
Life means all that it ever was; there is absolutely unbroken continuity.
What is this death but a negligible accident?
Why should I be out of mind because I am out of sight?
I am waiting for you for an interval, somewhere very near, just around the corner.
ALL IS WELL.

My love and thoughts are with you Craig - and be strong for Sandra.

Nanna.


Gladys Marshall


Orkney NW South Africa
Wednesday, February 19, 2003 at 00:01:02 (PST)
---
Dear Craig,
We were so sorry read the news about Sandra. You and Sandra's familly will be in our thoughts and prayers through this very difficult time.
Lots of Love Wilma and Peter


Wilma and Peter Wall


Almelo Netherlands
Tuesday, February 18, 2003 at 23:35:45 (PST)
---
Dear Craig
My deepest sympathy to you on the loss of Sandra. My thoughts and prayers are with you.
Love Sandra, Shelley & Craig


Sandra Hooper


Perth WA Australia
Tuesday, February 18, 2003 at 23:30:11 (PST)
---

Craig,

My heart absolutely aches for you - will be thinking of you on Saturday - Be strong my friend.





Beth Lloyd


Johannesburg South Africa
Tuesday, February 18, 2003 at 22:55:59 (PST)
---
Craig

I am so very sorry and from the bottom of my heart send you and Sandra's family my love and prayers.

I know that it must seem as though life has suddenly become one of those little black and white snapshots, but being the "fighters" that we are the colour will slowly start seeping back with the love and support from your family and hers.

Take care and much love
Vivienne


Vivienne Buitendag


Joburg South Africa
Tuesday, February 18, 2003 at 22:54:22 (PST)
---
Craig,

I'm so sorry to hear of your devastating loss. My heartfelt sympathy to you, your family and of course, to Sandra's family.

She fought the brave fight and you will miss her terribly. However, know that your friends on the GNR are thinking of you and praying for your strength and Sandra's peace from pain.

Kind regards
Marilyn and Clive Noall


Marilyn Noall (Shooter)


Perth WA Western Australia
Tuesday, February 18, 2003 at 21:51:36 (PST)
---
Dear Craig:

I am terribly saddened to hear of Sandra's passing. Just as you are "family" to us, we grieve with you. She sounded like an amazing person, and you will have many beautiful memories to cherish. Our prayers are with you as you begin a new journey in your life.

Linda and Mike Hayes


Linda Hayes


Austin TX USA
Tuesday, February 18, 2003 at 19:18:36 (PST)
---
Craig, and all of Sandra's family,

I am sorry for your loss. I sincerely wish that, as your grief runs its course, you can remember the joy and good times shared with her. In your hearts she may live forever. In her body, she is in a better place, free of pain.

My condolences, and those of my family are with you at this time.

Sincerely
Marion


Marion Murphy


Lincoln Park NJ USA
Tuesday, February 18, 2003 at 19:06:26 (PST)
---
Craig,

I am deeply sorry for your loss. My thoughts and prayers are with you and your family at this time. So very sorry.


Debbie Stewart


Kamloops BC Canada
Tuesday, February 18, 2003 at 16:57:25 (PST)
---
Craig, my sincere condolences are with you and Sandra's family, may her soul rest peacefully
much love
Ali Key


Alixandria Key


Perth WA Australia
Tuesday, February 18, 2003 at 15:31:27 (PST)
---
Craig and the Family of Sandra Davison,

I first met Sandy a few years ago when I was living in San Francisco, and I decided it was time to go and visit my web-partner in beautiful Vancouver, to the north.

Craig, Sandy, and I went out to a Greek restaurant and had a pleasant evening discussing many things, but what Sandy and I realised rather quickly was that we had a great rapport, and a passion for foreign cinema. Sandy was a wonderful conversationalist and she held her own as well as listening to what you said and engaging in stimulating conversation. It was then that I realised how lucky Craig was to have such a stimulating, independent, and fun-loving partner. I always remember the last I saw of Sandy... as I drove away from their home in Richmond, she was rollerblading through the peaceful green suburban lanes... she smiled and waved me goodbye.

A few years rolled by, and Craig and Sandy got to know me, and to come to understand that I too had such a wonderful relationship, which ended tragically in 1996. I was caste adrift and found it a difficult climb to lift myself out of the depression of loneliness and grief.

As Sandy grew ill, I spent a couple of rather long Transatlantic telephone conversations with her and with Craig offering encouragement and support in decisions that they had to make.

I noticed that Sandy was strong and she showed the same glowing courage in facing what she had to face with much the same resolve as I had noticed when my partner faced the same difficulties.

Sandy, I am so sorry that I did not get to see you and speak to you again. I wanted to, but when Craig let me know that you had gone into hospital and the circumstances, I felt that it was time, and that I was not going to be able to disturb you in your final attention to that crossover that you had to make. You did it with the same courage I have seen before. And Craig will have the same courage to carry on, as I did! I will miss you Sandy! It was great to have spent the precious amount of time we spent together in person in your beautiful Canada, and on the phone between our two countries. And also, thank you very much for the encouragement and the courage you offered to me in my struggle to face my own health problems!

Craig, and the family of Sandra... my heartfelt condolences to you on your terrible loss. But Sandra has moved on to a better place. Look skyward to the sky on one sunny cloudy summer day, and you will see Sandy smiling down from the golden rays of the Sun.

Dave Cooper
Amsterdam


Dawid Braam Pieterse-Cooper


Amsterdam Noord-Holland Nederland
Tuesday, February 18, 2003 at 15:31:09 (PST)
---
Craig

I am so sorry to read on the GNR that you have lost your wife. I enjoyed meeting you at the reunions and hope that we can meet again someday. You should feel pride that so many people who know you through the GNR and know the story of Sandra's illness and passing have posted messages here, it is a testament to your fortitude in maintaining the site, and your dignity, through the tough times. Your wife is at rest, I am sorry that I never got to meet her at one of those amazing reunions. My thoughts are with you.


George Maxwell


Edinburgh Scotland
Tuesday, February 18, 2003 at 14:55:53 (PST)
---
My sincere condolences to Sandra's Family. Thoughts and prayers are offered during this very difficult time. Patrick.


Patrick Sampson


San Francisco CA USA
Tuesday, February 18, 2003 at 14:37:21 (PST)
---
Dear Craig, Lillian and Mike,

My most hearfelt sympathy on your loss. I know Sandra was dearly loved and will be sorely missed, but I'm sure the love you all shared and your memories will be with you always. God bless you all.
Sue


Sue Moffat


Sydney NSW Australia
Tuesday, February 18, 2003 at 13:49:12 (PST)
---
Dear Craig, Lillian and Mike,
I want to express my deepest sympathy to you all.
I worked with Sandra at Canadian when she first came to the Airport.
I got to know her by helping her train on the new computer system and later when we both worked together on Business Class check-in.
As time went by, our friendship grew, and we began having coffee and the odd dinner break out together. It was during that time frame I began to realize what a wonderful kind rich human being Sandra was.
It took awhile, as she was shy, but once you got past that, wow, well I don't have to tell any of you. I only wish she could still be here now cancer free, so that we could be laughing over what other crazy stunt AC might pull next, or what the dogs did to the garden this week. I miss the long telephone conversations when she was well enough between chemo to just talk about the film fesival, pet peeves, home decorating, gardening, chocolate.
Tears are rolling down my cheeks as I write this, she touched a lot of souls because she had such a big soul to give.
Sandra in my mind was an angel of a friend, and will be now safe and pain free.
Lot's of love good energy and happy travels my dear friend,
from one friend who will miss you deeply,
Gord



Gord Woolley


Richmond BC Canada
Tuesday, February 18, 2003 at 13:39:01 (PST)
---
Craig, Both Helen and I want you to know how sad we feel for your loss. Obviously when I e-mailed you this morning and did not receive a reply I thought that something was amiss and went to the GNR where I saw your message.
The offer we extended to you and Sandra to visit and relax at our home is open to you if you want a place to get away for a while.
With our deepest sympathy,
Tony and Helen


Tony and Helen Bruce


Salt Spring Isl BC Canada
Tuesday, February 18, 2003 at 13:33:59 (PST)
---
Dear Craig

Our deepest sympathies on Sandra's passing. Our thoughts are with you at this time.

Barry and Kristin Woodrow



Barry Woodrow


Reykjavik Iceland
Tuesday, February 18, 2003 at 12:20:28 (PST)
---
Dear Craig

Please accept our deepest sympathies on your recent loss of Sandra. We cannot even begin to know how devastated you must be but please remember, that even though we are far away in South Africa, you and Sandra's family, are in our hearts and prayers. Although I never had the fortune to meet Sandra, we did talk several times on the telephone and through conversations with both Nanna and Stewart as well as yourself, I felt as if I knew her and she was most certainly, one of our family and will always be remembered as such. We will be thinking of you all at Noon on Saturday the 22nd and as hard as it is for those of us left behind, we must remember that Sandra is no longer suffering any pain and although gone, she will NEVER be forgotten. With all our love, always. Auntie Rona and Uncle Stewart xxx


Stewart & Rona Marshall


ORKNEY NW SOUTH AFRICA
Tuesday, February 18, 2003 at 12:05:37 (PST)
---
Craig, Lillian and Mike

So sorry to hear about your sad news. My thoughts, prayers and love I send to you all.

Love
Glenda Freeland


Glenda Freeland (nee Fenwick)


Dorking UK
Tuesday, February 18, 2003 at 11:54:07 (PST)
---
With deepest sympathy to you and all family members on the sad passing away of a brave and remarkasble lady, who was a dearly beloved partner, friend, daughter, sister and companion. We are sure Sandra touched the hearts and minds of many people she came into contact with during her life. May she rest in peace and comfort be with you all at this sad and tragic time.

Gary, Natasha & Scott Brassington.


Gary Brassington


Banbury Oxon. United Kingdom
Tuesday, February 18, 2003 at 11:50:41 (PST)
---
Dear Craig,Lillian,Mike and Gary,
We would all like to send you our sincere thoughts and sympathy not only for her passing but for the challenges that you helped her through since the beginning of her illness.
Sandra had a true giving heart and was a key person in the health care of our son Alex during his early years. Years later she again stepped forward and gave us invaluable support with the arrival of our son Dallas in Calgary. It has been a precious 22 years knowing Sandra (and fellow chocoholic) and meeting you Craig. Sandra we miss you and will think of the wonderful memories you created often.
Love from us all


Carolyn, Tim, Deryck, Alexander and Dallas Holt


Aldergrove B.C.
Tuesday, February 18, 2003 at 11:50:13 (PST)
---
Dear Craig, Lilian & Mike

We would like to send our heartfelt condolences to you on the passing of Sandra. Although we never met her, we have followed her progress thoughout her illness and hoped so much for a miracle. Our thoughts will be with you through the coming week and beyond and may you find the strength to enjoy her memory and know that she is now resting in peace. God bless.

Love from

Fiona Gayther & Des Kenny


Fiona Gayther & Des Kenny


Tytherington Glos United Kingdom
Tuesday, February 18, 2003 at 11:37:57 (PST)
---
Dear Craig

My family and I are with you in spirit, and love.

While trying to push aside the other pulls and vagaries of life you helped Sandra in her daily battle and helped her across. There is no greater gift to those we love.

Sandra is pain-free and she loves you so and always will.

If it is not too private, in due course of time, it would be great to hear more about Sandra on this page or in email.

Sincere sympathy and love,

Tina Ted and Chris.


Tina Magee


Richardson TX U.S.A.
Tuesday, February 18, 2003 at 11:34:28 (PST)
---
Dear Craig my deepest sympathy.
Dear Sandra rest in peace


John Robert Alexander Green


Scarboro England
Tuesday, February 18, 2003 at 11:20:55 (PST)
---
Craig and family

When we met last year, I felt the love you have for Sandra, so I wanted to share one of my poems with you...

I need you
__________

I've got your gentle voice in my head
I am finely tuned to you still
all my senses hungry - insatiable
starving for your loving words
more of your gentle laughter
smiles that resonate inside and out
zinging hot sensation through my veins
like a vampire, I want to devour you
suck your goodness into my depths
replenish my soul with your essence.

Sincere condolences from us both,

Sue Forde and Paudie Coughlan.



Sue Forde


Midleton, Co. Cork Ireland
Tuesday, February 18, 2003 at 10:41:01 (PST)
---
Craig and Sandra's Family

I am deeply saddened by this unexpected news. Having met you Craig, I was hoping we would get to meet Sandra as well at one of the reunions. Sadly this is not going to happen now. Recently there have been a number of tragic and touching stories on the GNR and this one is no exception. It is wonderful to see that you are going to celebrate Sandra's life, as I am sure it is the way it should be and the way she would want it! Don't cry because it is over - Smile because it happened! It is 15 years today since my husband died so I can appreciate the sorrow that you are experiencing. Tender hugs to all of you and may your cherished memories be beacons of light in the days ahead.

Jacqui


Jacqui Milward


London UK
Tuesday, February 18, 2003 at 10:37:24 (PST)
---
Hi Craig...

My heartfelt sympathy and condolences on the passing away of your wife Sandra. My thoughts are with you.

...Peter Dielissen


Peter Dielissen


Fredericton NB Canada
Tuesday, February 18, 2003 at 10:13:59 (PST)
---
Craig, I am so sorry to hear about Sandra's untimely end. I also lost my (second) wife through cancer when she was only 36 so I can understand something of your pain. Sometimes life is lousy but it does go on. Be strong. May your God bless you.

Sincere Condolences - Doug


Doug Grewar


Vryheid KwaZuluNatal South Africa
Tuesday, February 18, 2003 at 10:07:14 (PST)
---
Dear Craig & family;

I am truly saddened to hear of the passing of Sandra. I only met her once, and although very briefly I knew she was a lovely person.

My thoughts and prayers go out to you.

I give you this one thought to keep --
I am with you still I do not sleep.
I am a thousand winds that blow,
I am the diamond glints on snow,
I am the sunlight on ripened grain,
I am the gentle autumn rain.

When you awaken in the morning s hush,
I am the swift, uplifting rush
of quiet birds in circled flight.
I am the soft stars that shine at night.
Do not think of me as gone
I am with you still in each new dawn.






Laurie Tsakiris


Vancouver BC Canada
Tuesday, February 18, 2003 at 09:30:14 (PST)
---
Dear Craig, Lillian, and family,
For the past 22 years, Sandra has always been a very important part of our lives. We kind of adopted her into our family as an older sister and daughter.
We shared many good times and much laughter. She inspired me to see some of the world and never feel guilty for eating tons of chocolate. We have many fond memories! She will always be in our hearts.
Our thoughts and prayers are with you during this sad time.



Bill, Bernice, and Jolene Smith


London On Canada
Tuesday, February 18, 2003 at 08:40:15 (PST)
---
Dear Craig, so sorry to hear of your loss, hope the words below brings some measure of comfort.

You can shed tears that she is gone or you can smile because she has lived.
You can close your eyes and pray that she'll come back or you can open your eyes and see all she's left.
Your heart can be empty because you can't see her or you can be full of the love you shared.
You can turn your back on tomorrow and live yesterday or you can be happy for tomorrow because of yesterday.
You can remember her and only that she's gone or you can cherish her memory and let it live on.
You can cry and close your mind, be empty and turn your back or you can do what she'd want: smile, open your eyes, love and go on.

Betty


Betty Mahady


London England
Tuesday, February 18, 2003 at 08:01:46 (PST)
---
Craig,

I was very sorry to learn of Sandra's passing away. Although we have never met, I read your postings on the GNR and enjoy them very much.

I am confident from your posting that you will celebrate Sandra's life rather than mourn her passing.

You and your family are in my thoughts and prayers at this very difficulty time.

Please accept my condolences.

Chisanga.


Chisanga Puta-Chekwe


Burlington ON Canada
Tuesday, February 18, 2003 at 07:28:51 (PST)
---
Dear Craig and Sandra's family

I am saddened to hear of your sad loss. There is too much cancer in the world today. As a relative newcomer to the GNR I didn't read your earlier posting and therefore this came as a shock. The thing about the GNR is that everyone seems to be "family" so we grieve with you. You and Sandra are in my thoughts and prayers.

Go well

David, Ann and Catherine Gray.


David Gray


Cape Town South Africa
Tuesday, February 18, 2003 at 07:15:11 (PST)
---
Dear Craig,

I was deeply saddened to hear that Sandra lost her struggle for life.

Craig, although I haven't met you, via our remote connection I know that you are a generous and decent person, and since Sandra obviously meant the world to you, she must have been too. Hopefully she is at peace now.

Remember her well and honour her memory.
Deepest condolences to you and your families,

Sincerely,
Geoff




geoff paynter



Tuesday, February 18, 2003 at 07:10:40 (PST)
---
I miss you already Schweetie.


Craig


Richmond BC Canada
Tuesday, February 18, 2003 at 06:30:43 (PST)
---
Home | Photographs | Videos | Ashes | Memorial Book | Obituary | Letter | Updates | Contact